Last month Sunoco Lubricants took advantage of the Eastern Gas Compression Roundtable (EGCR) annual trade show in Pittsburgh PA to launch their new product line Sunoco Challenge Synthetic Compressor Lubricants. This new series of Synthetic Compressor Lubricants utilizes Polyalkylene glycol (PAG) base technology to formulate long-life, superior quality products for severe duty applications, specifically for the natural/compressed gas industry. The EGCR is hosted by companies directly involved in oil and gas production, gathering, processing, transmission (i.e. "midstream") and distribution from the Marcellus and Utica shale throughout the Appalachian basin.
The show was a success! Sunoco's exhibit was visited by key people from Range Resources, Dresser-Rand, Emerson-Vilter, and L.A. Gates Engineering and Consultants, a close partner of Columbia Gas, because of their interest in Sunoco's PAG based formulations. Chuck Malloy, technical services for Sunoco PAG Lubricants, was impressed with the amount of O.E.M. representatives that requested technical data supporting Sunoco's new Challenge PAG technology. Great interest was shown by all who stopped by the Sunoco booth, and for very good reason; these technologically advanced products will be the new baseline in compressor lubrication.
PAG lubricants scientifically reduce gas solubility leading to extended lubricant life, improved compressor efficiency, reduced foaming and improved wear protection. As the solubility of hydrocarbon gases in PAG's is much lower, we find that major manufacturers such as Burckhardt only recommend the use of PAG's. Currently, Sunoco has approvals with Burckhardt, Howden, Mycom/Mayekawa and working closely Ariel on their approval process.
Also attending the meeting were Marc Fitzgerald and Tom Plant, Sunoco Lubricants representatives. With a combined staff experience of well over 100 years in the lubrication industry, Sunoco Lubricants is offering state-of-the-art products and support. Contact Sunoco Lubricants today for more information about what Sunoco Lubes can do to keep your lubricants business moving smoothly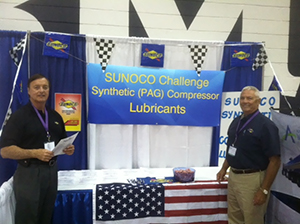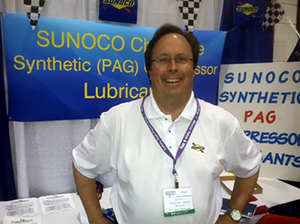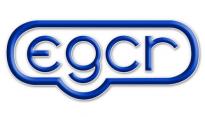 Eastern Gas Compression Roundtable (EGCR)
The EGCR is a non-profit organization whose primary purpose is to provide the Natural Gas Industry with cost effective training programs focusing on engine and compressor maintenance. The Conference, which has been held annually since 1973, is open to anyone wishing to attend and EGCR membership is not required to attend.